When the idea for Spillers–Phoenix, Arizona's premier short fiction reading event–sprang forth from the minds of writers Brian Dunn and Robert Hoekman Jr, it didn't take long for the community to embrace it. Spillers #1 (August, 2015) saw a standing-room-only crowd in Crescent Ballroom's lounge enjoy six Phoenix-area writers reading their best original short stories, including Paul Mosier who'd just inked a multi-book deal with HarperCollins.
The success of Spillers #1 attracted an even more talented roster for Spillers #2 (November, 2015). Another packed Crescent Ballroom Lounge crowd heard readings from six new local writers, including Pushcart Prize-nominated writer Gary Joshua Garrison. When the dust settled, Spillers had firmly cemented itself as THE event for seeing and hearing the best fiction writers working and living in Phoenix.
But fans of short fiction are a hungry lot. You wanted more: analysis of the stories from Spillers and insights from the writers into how they write and why. The Spillers After Show podcast lets Brian and Robert sit down with the writers who graced the Spillers stage to ask them the same questions you would if only they were easier to corner.
The combination of Spillers plus the Spillers After Show podcast means you're always in the know about Phoenix's flourishing literary scene.
---
YOUR HOSTS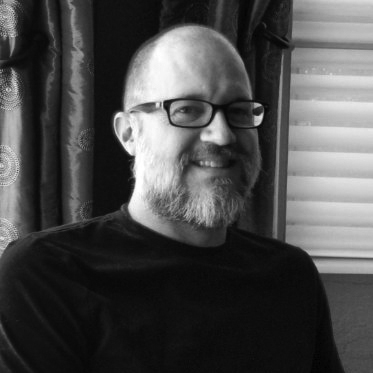 Brian Dunn is a Phoenix, Arizona-based writer, author, and humorist. He's the Lead User Experience Writer for Internet giant GoDaddy, where he's shaped the company's content strategy for the past ten years, and a columnist for GoDaddy Garage.
Brian's humor writing appears on McSweeney's Internet Tendency and Splitsider. He's contributed to various websites, including All About Jazz, Needles and Sins, and UX Magazine. Brian's short fiction has been published by Shotgun Honey, The Oddville Press, Heater, and Rock Bottom Journal. He's the co-founder and co-host of Spillers, Phoenix, Arizona's premier original short fiction reading event, and co-hosts the Spillers After Show podcast.
Find out more about Brian at briandunn.com.
---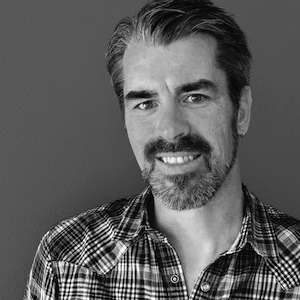 Robert Hoekman Jr has authored several books and dozens of articles for a range of publications, including Fast Company magazine's "Co.Design" blog. He is a columnist for the revered motorcycle culture and lifestyle magazine Iron & Air (www.ironandair.com), where he is also a contributing editor. He has spoken to packed rooms at dozens of events all over the world.
Robert's talents for questioning and challenging conventional wisdom have earned him success in a myriad of professional interests, including design, product strategy consulting, freelance writing, editing, and public speaking. As a veteran of the web industry, he was among the few who practiced User Experience before it became a household term, and is widely considered to have written several of the profession's defining guidebooks.
He lives in downtown Phoenix, Arizona with his partner Jodi and their two dogs, Max and Daisy.
Learn more about Robert at rhjr.net.